Thirty-four years ago tonight, The Weather Channel began broadcasting to the nation!
Here's a great article by one of the founders of The Weather Channel, once my college professor, Dr. Joe D'Aleo:
The Weather Channel first launched 34 years ago on May 2nd. The first half hour featured one of my students from Lyndon, still doing TV in Cleveland, Andre Bernier and Cleveland Weathercaster Bruce Edwards (Kalinowski).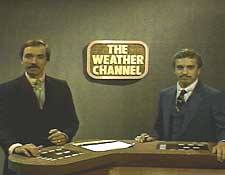 After I left Lyndon State College, I joined John Coleman as weather producer at Good Morning America working out of the WLS studio in Chicago.
We would work overnight (starting before midnight) preparing the forecast maps and features for the four morning shows. After the last show, we often would go to breakfast or up to John's office to discuss his Weather Channel idea – what would it take, how many people would be needed, what we we produce. I still have the storyboards we developed with artists for all the features. Other mornings, John would get on a plane and head off to meet with venture capitalists or possible backers.
After almost a year of working night, I was seriously contemplating going back into teaching (which I enjoyed) when John met with Landmark, a newspaper, radio, TV and rather large cable MSO and found great interest and support. I headed off to Atlanta in October as part of the advance team to begin the process of setting up the operations and hiring the on and off camera meteorological staff. I immediately hired two of my former students to help with that huge challenge. Landmark, wanted the launch to coincide with the National Academy of Broadcasting meeting in Las Vegas on May 2. Our ads for broadcaster first appears in December and the hiring process began in January. We hired 64 'meteorologists' (eventually 20 of them my former students) and over 20 artists as the move to computer graphics was just beginning. The artists all had to apply their ability in other media to computer graphics and within a few years were winning awards, We helped propel the computer revolution in broadcasting.
The first staff began arriving in March and we began practicing broadcasting in April via satellite – the cable companies did not flip the switch until May 2. We developed the Weather STAR to provide local information and worked with NWS to change formatting and delivery mechanisms for local forecasts and warnings for immediate display in local weather or scrolling down the screen.
We had a 30 year reunion of the originals in 2012 in Atlanta attended by 100 plus from all departments. Will there be a 40th???
Here is a photo of some of the original on-camera folks. 3 have left us.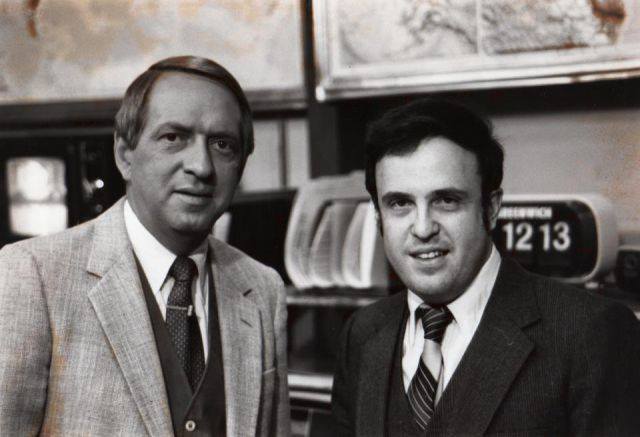 Dale Dockus sent this photo along.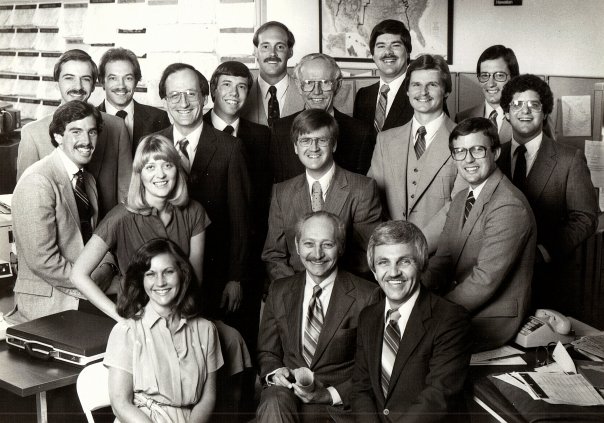 He writes:
On May 2nd, 1982, The Weather Channel was officially launched on cable TV. Here are many of the original on-camera meteorologists:
First Row L-R: Gay Dawson, Charlie Welsh, Bill Schubert
Second Row: Brian Durst, Vicki Griffin Williams, Vince Miller, Dale Bryan
Third Row: Bruce Kalinowski, Dale Dockus, Charlie Levy, Gary Ley, John Hope, John Cessarich, Bob Richards (Schwartz)
Fourth Row: Herb Stevens, Dennis Smith , Will Annen
John proudly referred to the the entire OCM staff as "23 of the top meteorological minds in the country"
Not pictured, but also original OCMs: Andre Bernier, Craig Weber, Mark Mancuso,Donald Buser, Bill Keneely, Jim Wegner, Rick Griffin, Steven Kaye (Kosch), Gene Rubin, Bob Brown, and the one & only Fred Barnhill
I end with this photo of me at the Second National Tropical Weather Conference in San Padre Island with my friend John Coleman who announced his retirement at KUSI there after 61 years in broadcasting, the late Dr. Bill Gray who has been a professor for 40 years and hurricane season forecaster to 30 years also retired from CSU handing the baton to Phil Klotzbach and Neil Frank, former 
NHC
 Director and then 20 year broadcaster (who retired in 2008). I was privileged to be one of those who had a chance to talk about Bill before he received the First Annual Robert and Joanne Simpson Award.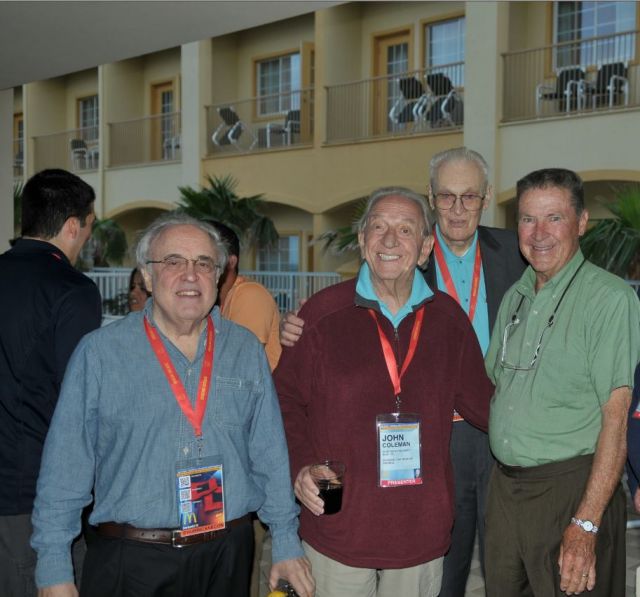 Time marches on. In the words of comic/philosopher Steven Wright
"Whenever I think of the past, it brings back so many memories." 
Also in the 1985 movie' Back to the Future, Michael J. Fox saw Jim Cantore go bonkers over lightning in a snowstorm!!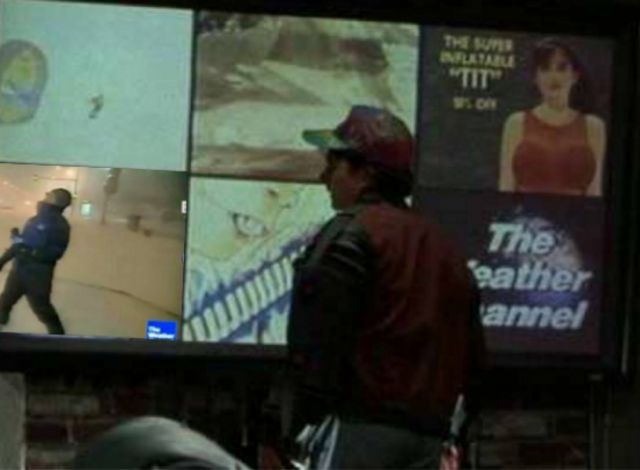 LOL